Gesture
Thomas Kuijpers graduated from the Master of Photography programme at St.Joost School of Fine Arts and Design in Breda. His work examines how contemporary media communicates truths.
Thomas Kuijpers' Gesture project investigates the handshakes of political leaders and other authority figures as circulated in the media. Using press images as his source material, Kuijpers carefully selects from these particular scenes, reworking the images into an illustrated series of handshakes.
Kuijpers asked body language experts to analyse the gestures without informing them of the source. The drawings are presented together with the experts' written analyses, which explicate how these gestures convey certain messages. Kuijpers' project tests to what extent the anonymized analysis influences the viewer's judgement.
Courtesy of LhGWR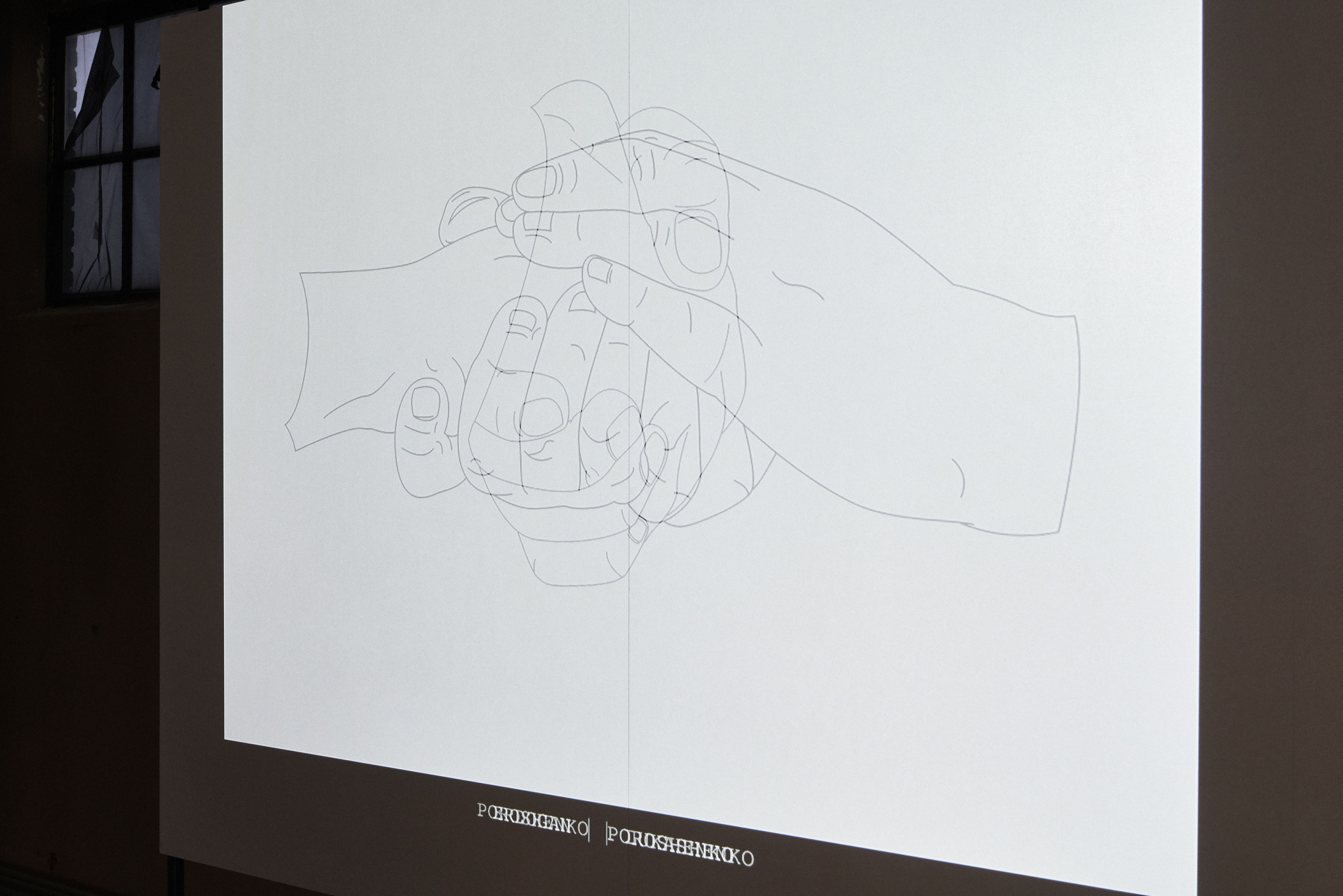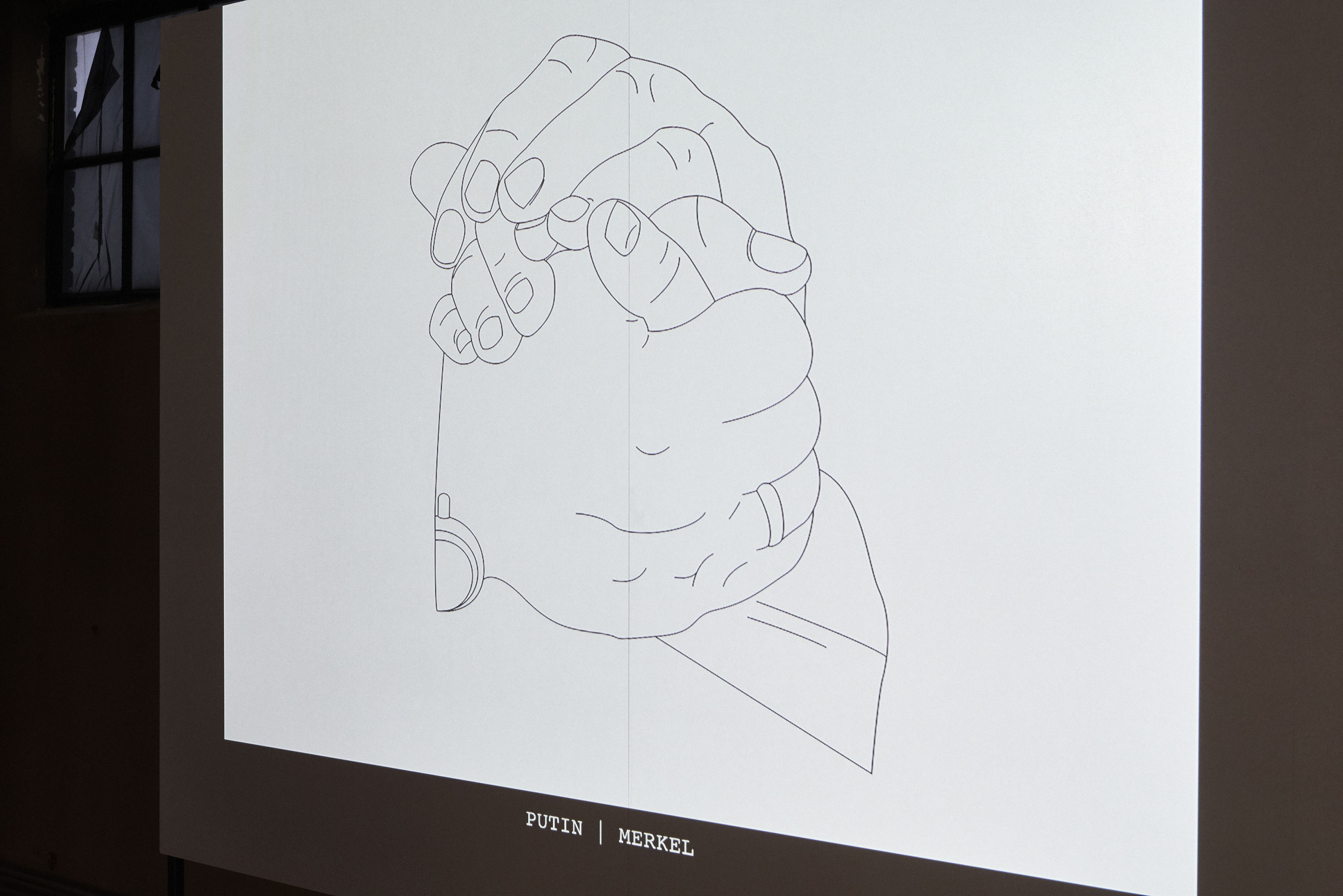 White Flag / Black Flag
Flags can function as symbols of nations and as representations of values and ideals. For example, a white flag represents peace and a black flag signifies anarchy. Due to its symbolic value – as a representation of a nation and specific ideals – burning a flag is considered a violation and a criminal act in many countries. This video documents the artist burning a white flag. The result of this action is a burnt piece of cloth and its black residue.
Courtesy of LhGWR