128-bit Story
Renee Verhoeven graduated from the ArtEZ Institute of the Arts, Arnhem, and in Design Products from the Royal College of Art, London. Her fields of interest include security, digital identity, and cognitive science.
In choosing a password, we are asked to use our imagination to create something unpredictable, unique, and of a certain minimum length and character combination.
Verhoeven notes that we often remember ways to access information rather than the information itself. She also believes that remembering things becomes easier when they are bizarre, interactive, random, and, sometimes, even rude.
Her project deals with the difficulty of creating and recalling strong passwords. 128-bit Story is a digital tool that combines existing memory techniques, such as the Person-Action-Object System, and the human capability to remember information in the context of a narrative rather than dry code.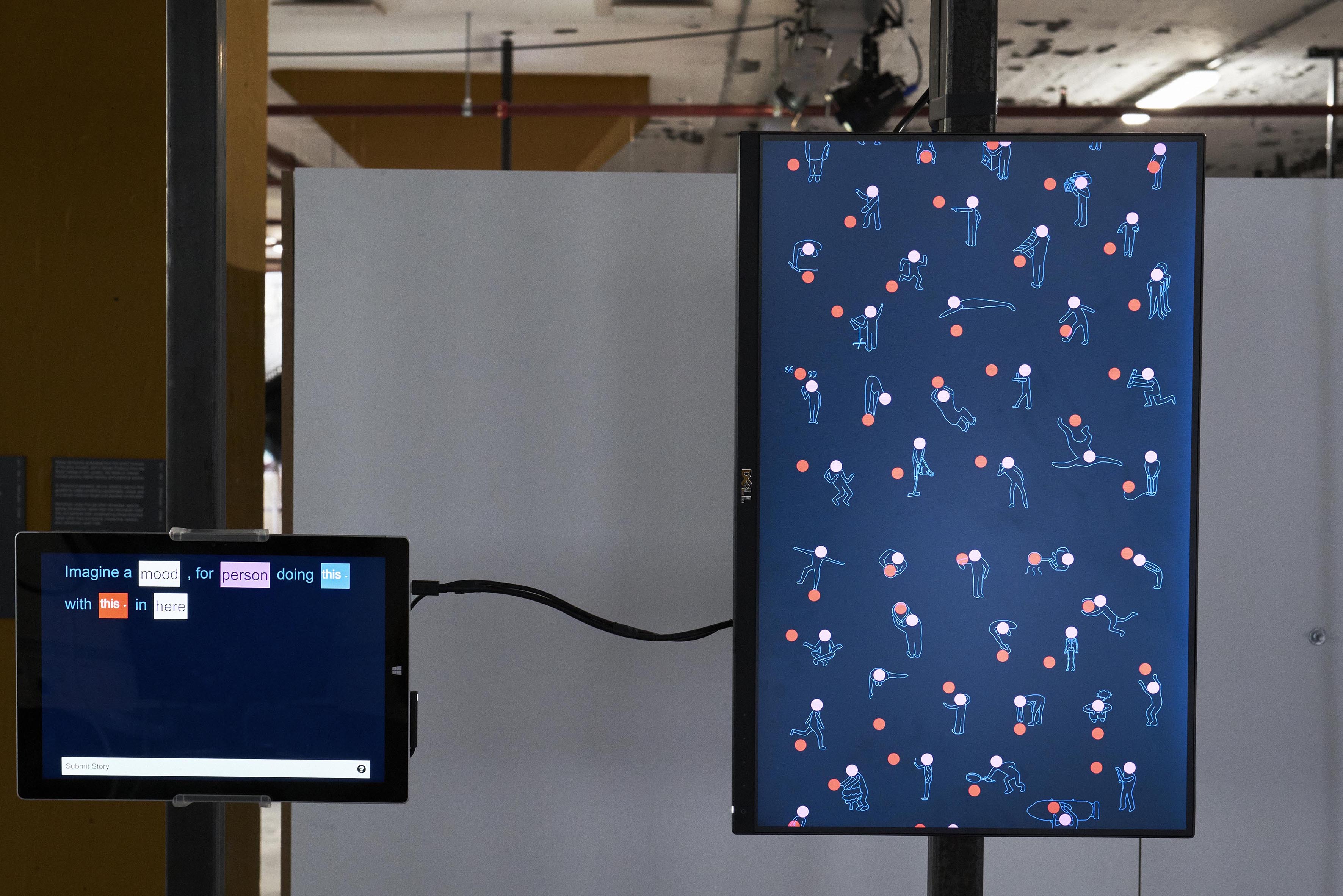 Average Extremes
Research suggests that combining images of different people into one image results in an average 
image that is more attractive.
In this installation, a printed average portrait warps as it rotates mechanically. Verhoeven questions the way in which identity is formed as a cohesive and consistent notion to be sold by marketing companies as a profile and a product. This installation uses extreme distortion to convey a more fragmented and dynamic rendition of identity.