Surely God Is in This Property
Polina Medvedeva is a Russian-Dutch designer, researcher, and documentary filmmaker, who graduated from the Design department of the Sandberg Institute. Her research deals with informal economies, focusing specifically on urban areas.
Surely God Is in This Property is about the growing economy of Nigerian Pentecostal churches illegally housed in industrial properties in South-East London.
From the outside, the buildings appear abandoned, but, in fact, they are used to service hundreds of worshippers. By interviewing a realtor and a real estate broker, Medvedeva exposes the informal economic structures within which the churches operate.
To evoke the contrasts between religion and entrepreneurship, Medvedeva juxtaposes the reality of these informal economies with the exuberant aesthetics of the churches' online media channels.
Duration: 15 minutes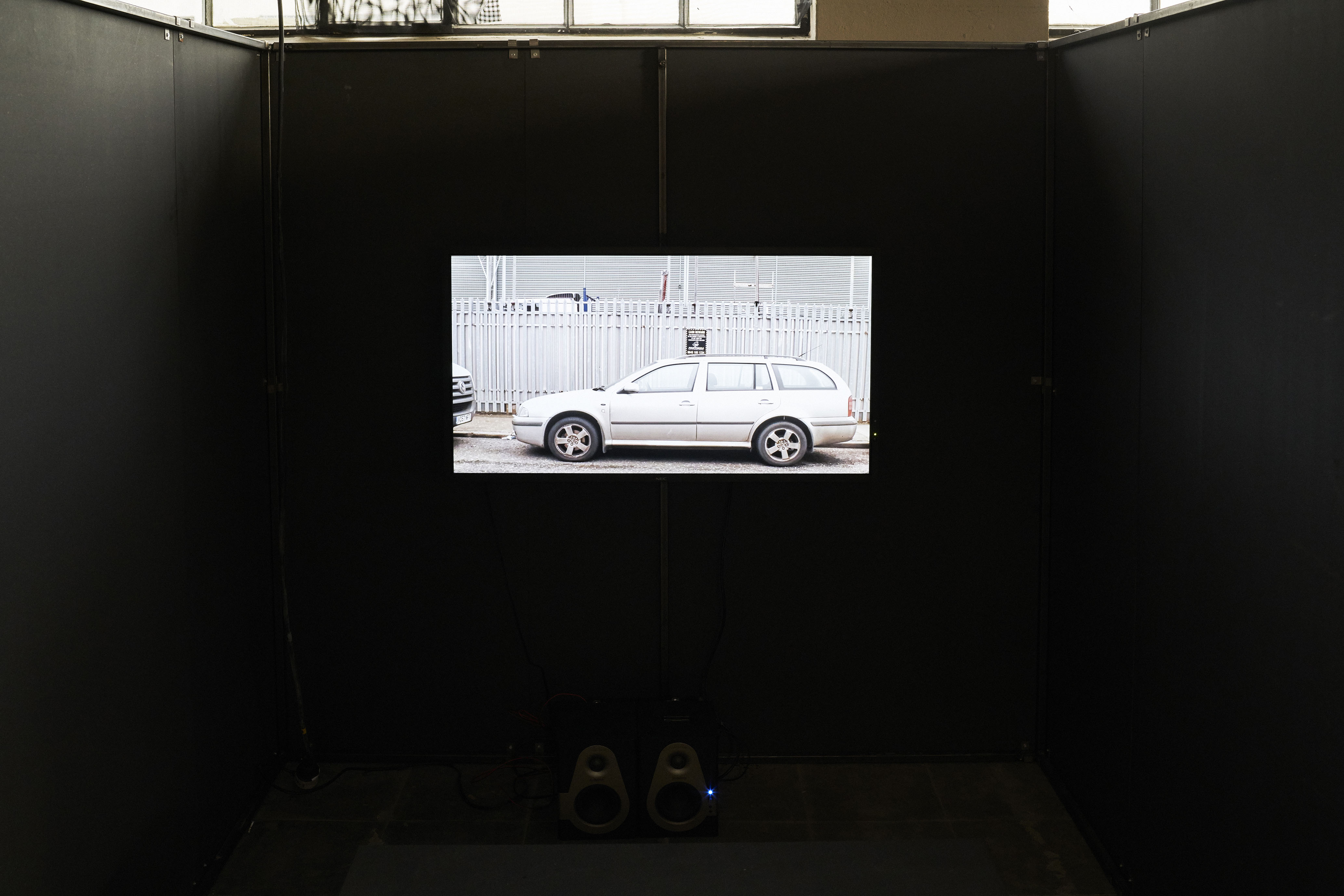 Area C, System D: Dealings Along the Jerusalem-Ramallah Road
Area C, System D was filmed over the course of a 
year in Al-Ram and Kufr Aqab, and at the Qalandia, 
Al Amari and Kaddoura refugee camps in Palestine. The documentary depicts the informal socio-political structures of these locations, which remains ungovernable both by Palestinian and Israeli authorities.
Area C, System D portrays the thriving grey economy 
and self-governance along the main Jerusalem-Ramallah road. The film, told from the perspectives of shopkeepers and a group of young musicians, narrates the daily struggle of individuals amid a constant bustle 
of vibrant enterprise and rap music.
Duration: 80 minutes